President Radio Din size compact 10/12 meter AM/FM/LSB/USB/CW 35/50 watt amateur radio with 3 color (Amber, Blue, Green) selectable face.
This radio is similar to the LINCOLN II except for the following:
12 meter band has been added
Key "CH19/9" was replaced with "Emergency Channel 1 and 2" programmable by user
HF output power 35 Watts PEP SSB instead of 31 Watts PEP SSB
35 Watts FM instead of 28 Watts
AM is the same at 12 Watts RMS 48 Watts PEP
New from President is the Lincoln II, the new and improved brother to the original President Lincolns from yesteryear. The Lincoln II is slimmer in size than it's predecessor and comes with the ability to change background display colors between amber, blue, or green to fit your needs. Another nice addition is the Automatic Squelch Control, which automatically suppresses undesirable background noise when the squelch control is all the way down. If you move the control up it disables the ASC and allows for manual squelch adjustment.
-Rotary switch and Up/down channel selector
- VFO Mode  (continuous scanning of 24.890 Mhz to 24.990 Mhz and of 28.000 Mhz to 29.700 Mhz)
- Volume adjustment and ON/OFF
- RF Power
- Manual squelch and ASC
- Multi-functions LCD display
- Frequencies display
- S-meter
- Public Address
- Vox function (Hands free)
- ANL filter, NB and HI-CUT 
- RF Gain / Mike gain 
- Clarifier
- Channels and memories scan 
- 6 Memories
- CTCSS (38 tones)
- DCS (104 codes)
- Dim
- MENU function key
- Beep Function
- Roger Beep
- Mode switch AM/FM/LSB/USB/CW
- Dual watch
- Key locking
- SWR (Power Reading /SWR)
- Preset emergency (EMG 1/2)
- TOT (Time Out Timer) adjustable
- Front microphone plug
- External loudspeaker jack
Back light color: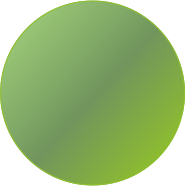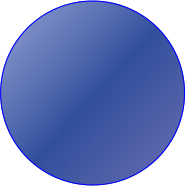 - Customizable by software 
Download Software ->
Here
Dimensions: 2" (52) x 6-3/4"(170) x 10" (250)
10 Meter Radios are not CB Radios.
There are some big differences between 10 meter and CB.
Find out more about 10 Meter radios here!
A license issued from the FCC is required to operate any 10 Meter radio.
Please Note: An amateur radio operator's license issued by the Federal Communications Commission is required for legal transmission on 10 Meter Radios.
PLEASE NOTE
WE DO NOT ACCEPT ANY RETURNS ON 10 METER RADIO PRODUCTS.
ANY AND ALL WARRANTY ISSUES MUST GO DIRECTLY TO THE MANUFACTURER.
PLEASE BE SURE THAT YOU READ OUR RETURN POLICY BEFORE YOU ORDER.